Volcom Pipe Pro 2014 Sustainability Report Released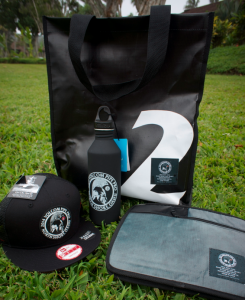 Today, we are happy to announce the release of the final sustainability report for the 2014 Volcom Pipe Pro and, for the second year running, it has been certified as a Deep Blue Surfing Event by Sustainable Surf.
Sustainable Surf describes a Deep Blue Surfing Event (DBSE) as a more "ocean friendly" event, and the criteria has been endorsed by the Association of Surfing Professionals (ASP) as it sets a clear path for reducing the environmental impacts of a Professional surf contest and providing social benefits for the local community. Each year, we have set out to improve upon the initiatives that started simply with issuing reusable water bottles to contestants and staff and using previous year's banners to make the tote bags for said participants. It has evolved now to a carbon neutral event, running on locally produced bio-fuel, whose food, plates and utensils are chipped and layered into a Bokashi compost at the local farm.
Source:
VOLCOM