Hurley H2O Launches Blue Room and Debuts Water Awareness Platforms at the Hurley Pro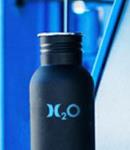 13 September 2013--Hurley's biggest H2O effort will include the H2O Blue Room, Waves for Water, The Ecology Center, and the San Onofre Foundation.
Hurley continues its long-standing reputation of hosting world-class surf events while leading the industry in social responsibility and sustainability by bringing its H2O initiative to the 2013 Hurley Pro. This year, H2O brings together its non-profit partners Waves For Water, The Ecology Center, and the San Onofre Foundation to present the most provocative and largest educational experience ever featured on the tour.
In 2008, Hurley introduced the industry to the "single-use-plastic water-bottle free" concept under the H2O initiative and to minimize contest footprint. Since then, that initiative has helped divert tons of plastic from beach events and provide access to clean water for millions of people worldwide.
Raising the bar for this year's Hurley Pro, the H2O initiative will feature programs and displays by the Hurley H2O Blue Room, Waves For Water, The Ecology Center, and The San Onofre Foundation. Each will offer a hands-on experience to inform and inspire all attendees about the importance of clean water and providing tangible solutions for people in need.
"The Hurley Pro is a place where we like to challenge ourselves," said Ben Edwards, VP of Global Outreach at Hurley. "This year, we've upped the stakes with our sustainability plan and our social responsibility efforts. From the recycling and beach awareness programs to the human inspiration platforms, we feel that the effort we are making here will actually help change lives.
Hurley H2O http://www.hurley.com/site/h2o