Barclays Center in Brooklyn Earns LEED Silver Certification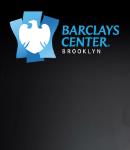 July 26, 2013--The U.S. Green Building Council announced on Monday that the Barclays Center, home of the NBA's Brooklyn Nets, has become the first sports and entertainment facility in the New York metropolitan area to receive LEED Silver certification for the venue's sustainable design and construction.
The arena, which opened last September as part of a revitalization effort in the New York City borough, was commended by the USGBC for its integrated approach to sustainability from design to operations.
Located at a nexus of public-transit options including the Long Island Railroad and multiple subway lines, the Barclays Center's site was cited for its impact on reducing vehicular traffic on surrounding streets.
The arena also serves as a heat island, with a concrete roof design that mitigates the climate-heating effects of the urban area. The arena also earned high praise for limiting water and energy use through low-flow and high-efficiency systems.
"From site selection to materials used, we were focused on building one of the most sustainable arenas in the country," Bruce Ratner, the executive chairman of the company that developed Barclays Center, said after the LEED announcement. "With mass transit as our foundation, we've built an arena that speaks to innovation and design as the corner stone of sustainability. I applaud our staff and our green partners for this tremendous accomplishment."
http://www.barclayscenter.com/