Six-time MotoGP Champion Becomes Newest Environmental Ambassador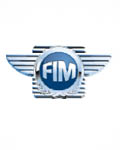 June 17, 2013--Valentino Rossi, the six-time Fédération Internationale de Motocyclisme MotoGP world champion, was named the newest member of the FIM Environmental Ambassadors' Team last week. Organized in June 2012 as part of the world motorcycle racing governing body's platform for World Environment Day, the Environmental Ambassador program utilizes the recognition of high-profile motorcycle racers to increase fan engagement with environmental policy.
Rossi becomes the sixth racer invited into the program. He becomes the first new initiate beyond the original invitees ― former 125cc and Moto2 world champion Marc Márquez, 11-time women's time trial world champion Laia Sanz, men's time trial champion Takahisha Fujinami, motocross star Ken Roczen and fellow MotoGP racer Randy de Puniet.
After the announcement, he said of the honor, "As a rider I want to commit to helping our world to make one step forward in terms of sustainability. I will play my role and I will help motorcycle racing to adapt itself to the needs of our environment."
http://www.fim-live.com/en/