Bank Muscat Wins Oman Green Award for Green Sports Initiative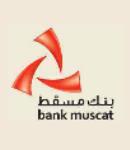 16 June 2013--Bank muscat has won the Green Campaign of the Year award in recognition of its Green Sports initiative, a press release said. Tariq Atiq, AGM of cards and e-banking, received the award from H E Mohammed Salim Said al Toobi, Minister of Environment and Climate Affairs, at the Oman Green Awards ceremony attended by dignitaries, senior government and private sector officials. The awards ceremony coincided with World Environment Day.
On the occasion, Tariq said, "Bank muscat is proud to be recognised for its Green Sports initiative launched in support of Oman's youth who represent the future of Oman. The initiative is aimed at contributing to sustainable development and protection of the environment, thereby ensuring all-round development in Oman."
The Green Sports initiative was launched by bank muscat in 2012, as part of a corporate social responsibility (CSR) project aimed at contributing to developing a sporting nation by supporting and financing sports clubs across Oman to green their playing fields. The initiative was launched by the bank in collaboration with the Ministry of Sports Affairs to promote Oman as a sporting nation.
The bank recognises that local clubs wield immense influence on neighbourhood communities, especially youth, hence clubs with modern infrastructure facilities can help raise sporting heroes for the country.
The Green Sports initiative is in line with the United Nations Environment Program (UNEP), which has included Green Sports in its current ten-year programme. Spo-rting activities involving environmental commitment are now playing an increasingly important role at the global level in focusing recognition on protecting our planet. The Green Sports initiative allows bank muscat to closely align itself with the global UNEP programme. The bank is committed to developing green playing fields across Oman and launching community projects targeting the youth.