NIKE Partners with Bluesign Technologies to Scale Sustainable Textiles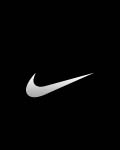 MARCH 18, 2013-- NIKE, Inc. today announces a strategic partnership with Swiss company bluesign technologies to accelerate the supply of sustainable materials and chemistries for use in NIKE, Inc. products.
This strategic partnership unlocks the potential for bluesign technologies' industry-leading assessment tools to become accessible to materials suppliers, at an unprecedented scale and pace. Previously, to access these tools and data, a brand needed to take its supply chain through individual factory assessments. For an out-sourced global supply chain of Nike's size, that would require significant investment and a number of years. The agreement opens access to bluesign technologies' key tools and data for an expanded supplier base at nominal cost.
bluesign technologies will provide Nike's supply chain with access to two innovative tools ― thebluesign® bluefinder and the bluesign® blueguide. The tools will be rolled out across NIKE Inc.'s global supply chain, which spans nearly 50 countries and more than 800 contracted factories, with hundreds of textile manufacturers supplying the factories making Nike products.
With bluefinder, a supplier can access pre-screened and more sustainable textile preparations (dye systems, detergents and other process chemicals used in the manufacturing process). The bluefinder enables suppliers to effectively manage restricted substances and provides the opportunity to increase water and energy efficiency. The blueguide gives Nike access to 30,000+ materials produced using chemicals from the bluefinder at facilities that have undergone rigorous assessment.
Nike, which in 2001 introduced a Restricted Substances List based on the most stringent worldwide legislation plus a number of voluntarily restricted substances, is pursuing an integrated strategy encouraging textile manufacturers and chemical suppliers to pursue positive chemistry while also working to eliminate hazardous substances through its internal processes and policies.
Nike's relationship with bluesign technologies allows Nike to put a set of positive chemistries in the hands of materials suppliers. Nike knows that around 60 percent of the environmental impact of a pair of shoes is in the materials used. If Nike can encourage the materials industry to develop and supply more sustainable materials and work with the industry to scale that innovation, the positive implications are potentially significant, both for Nike and for those communities where textiles are made and treated. Nike hopes this relationship will help encourage others to collaborate in changing the way textiles are created.
Peter Waeber, bluesign technologies CEO, credits Nike with challenging bluesign to evolve its business model to meet the scale required by the global footwear and apparel brand. "Nike was persistent with us in working to find a scalable solution for a supply chain as large as theirs. By leveraging the bluesign®system, Nike has powerful tools at hand to meet and exceed the demands of its customers. With the rollout of a positive list of textile chemicals for its broad supplier base, Nike can support its supply chain to improve chemical sourcing and deliver positive environmental and consumer safety benefits."
NIKE
http://nikeinc.com/