The National - First GEO Certified¢ļ In Australia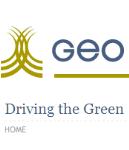 3 March 2012--While many Australian golf facilities practice responsible management of the environment and contribute greatly to communities, The National Golf Club near Melbourne, Victoria has become the first to attain golf"Ēs international ecolabel, GEO Certified¢ļ, recognizing the club"Ēs sustainability commitment and achievements.
The three distinct and highly regarded courses at The National, situated on the Mornington Peninsula, form part of an area of exceptional natural beauty and high ecological and cultural value. Against this backdrop, the National Golf Club has made significant strides in the efficient use of resources, contributing to the conservation of biodiversity, and sensitively managing a site with strong historical ties to indigenous people.
Jon Gahan, General Manager of the renowned club said: "ĘThe National Golf Club is absolutely thrilled to be the first GEO Certified¢ļ golf club in Australia. This prestigious award recognises the commitment we have and the work we do to optimise the quality of the golf experience for members and visitors, in harmony with the local environment and communities."Ē
Some examples of the sustainability work underway at The National include:
• Investment in irrigation and turfgrass management leading to 35% reduction in water use.
• Recycled wastewater transferred to on-site storage for back up irrigation water.
• Dedicated bush management team and native plant nursery using seed collected on site.
• Increased vegetation cover of more than 15 hectares with indigenous grasses and scrub.
• Archaeology surveys guide the management of historically and culturally important sites.
• Replacement LED low wattage bulbs reduced clubhouse lighting consumption by over 90%.
• Investment in facilities and training to minimise risks associated with hazardous substances.
Paul Mogford, the GEO accredited independent verifier who performed the on site evaluation, said: "ĘAs one of the premier and largest golf facilities in the country, it is fitting that The National Golf Club becomes Australia"Ēs first GEO Certified¢ļ club. The club performs well, and in a number of areas excels across golf"Ēs sustainability agenda, and their commitment to continual improvement is clearly part of the club"Ēs core management approach.
"ĘLike many Australian clubs, their management of water is highly advanced, with technology, sustainable turfgrass practices and golfer education combining to reduce water use by 35% over the last three years"Ē.
The National Golf Club achieved GEO Certified¢ļ by signing into the free, on-line OnCourse¢ļ sustainable golf support program (golfenvironment.org/oncourse). Based on the program content, they recorded and refined their management practices across golf"Ēs six key sustainability action areas – water, nature, energy, supply chain, communities, and pollution control. The club"Ēs performance and forward planning were then evaluated against the GEO certification criteria during a site-visit from an accredited 3rd-party verifier, who also provided the club practical ideas for further improvement during the three-years before re-certification.
For more information, please visit www.golfenvironment.org