Project Intends on Producing Biodiesel from Cooking Oil in World Cup Host Cities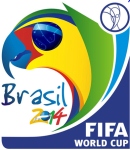 25 February 2013--The Bioplanet project, which is part of the Brazil Promotion Plan for the World Cup, anticipates the production of 25 million litres of biodiesel until the 2014 FIFA World Cup. The project's national launch will take place next Monday (25.02) at 10:00am, at Rio de Janeiro's Sustainability Industrial Hub.
The Bioplanet project anticipates the set-up of 40 local production arrangements (APL) in World Cup host cities and team base camps for the production, promotion and use of biodiesel made from cooking oil and residual fat (used cooking oil).
"Bioplanet intends on mobilising three million students nationally and anticipates the productive inclusion of 10 thousand recyclable material pickers, as well as being a sustainability trend for the World Cup host country", explained Vinícius Puhl, one of the project's coordinators.
Márcia Werle, chair of the Biotechnos Board, organisation proposing the project, highlights the legacy that is left behind in the host country. "Bioplanet is an economically viable concept, environmentally correct and socially fair. One of its main development elements is environmental education and the capability of mobilising Brazil, using the World Cup platform to leave an environmental legacy behind", said the project designer.
One of the intentions is for biofuel to be used in vehicles that will transport delegations in the 2014 World Cup. The project has the seal of the federal government and is part of the Brazil Promotion Plan. In all, 96 projects were selected. Rio de Janeiro will be the first host city to carry out the project. Until April 2013, the project will be launched in the other Confederations Cup host cities.
2014 FIFA World Cup Brazil