PUMA introduces biodegradable and recyclable Products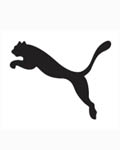 October 8th, 2012--Sportlifestyle Company presents concept of sustainable Footwear, Apparel and Accessories for Spring/ Summer 2013 to help its consumers reduce waste and mitigate their personal environmental footprints
Sportlifestyle company PUMA will be launching a collection of shoes, apparel and accessories that are either biodegradable or recyclable when consumers return them to PUMA's Bring Me Back Program at the end of their lifecycles. With the PUMA InCycle collection, coming into stores in Spring/ Summer 2013, PUMA takes a first step in addressing the environmental footprint of its consumers' disposal, helping them to reduce their personal waste generation.
PUMA is taking on the challenge of launching an entire line that is either biodegradable or recyclable and 100% Cradle-to-Cradle Basic certifiedCM. The PUMA InCycle collection includes among numerous others the lifestyle sneaker Basket (biodegradable), the legendary PUMA Track Jacket (recyclable), shirts (biodegradable) and a backpack (recyclable). After PUMA's 2010 Environmental Profit and Loss Account (E P&L) revealed that 57% of PUMA's environmental impacts are associated with the production of raw materials such as leather, cotton and rubber, the company aimed at increasing the number of products made of more sustainable materials. So only clever raw materials have been used to manufacture this collection: PUMA InCycle uses among others biodegradable polymers, recycled polyester and organic cotton in order to eliminate pesticides, chemical fertilizers and other hazardous chemicals.
PUMA simultaneously launched its new Product E P&L that analyzed and assessed the environmental impacts of two PUMA InCycle products with two conventional PUMA products. The analysis brought to light that the PUMA InCycle Basket and a PUMA InCycle shirt impact the environment 31% less than a conventional product. Furthermore it revealed that it takes 31 trucks with a load capacity of 13,000 kg to clear the waste that 100,000 pairs of conventional PUMA Suede sneakers cause during the production process and consumer life until they end up on landfills or in incinerators. In comparison, 12 trucks are needed to clear the waste that 100,000 pairs of biodegradable PUMA InCycle Baskets cause until they end up in an industrial composting facility system. For more information on PUMA's Product E P&L, please refer to www.about.puma.com/press.