PUMA named global leader in EIRIS' Sustainability Ratings report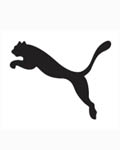 May 7th, 2012--PUMA is the highest-ranked company according to EIRIS' latest report, which assesses the sustainability performance of over 2,000 global large cap companies by examining the extent to which a company has positive or negative social, environmental or governance (ESG) impacts or risks.
EIRIS is a leading global provider of independent, global research into the environmental, social, and governance, (ESG) and ethical performance of companies. The report 'On track for Rio+20? How are global companies responding to sustainability?' issued recently states: "[PUMA] has exceptional environmental management systems and reporting practices in place, which are bolstered by its significant improvements in environmental performance. The Company has industry leading supply chain policies, systems, and disclosure in place."



Click here to download a copy of the report.



http://www.eiris.org/files/research%20publications/EIRISGlobalSustainbailityReport2012.pdf